Introducing The Real Estate Niche Show with Ben Kogut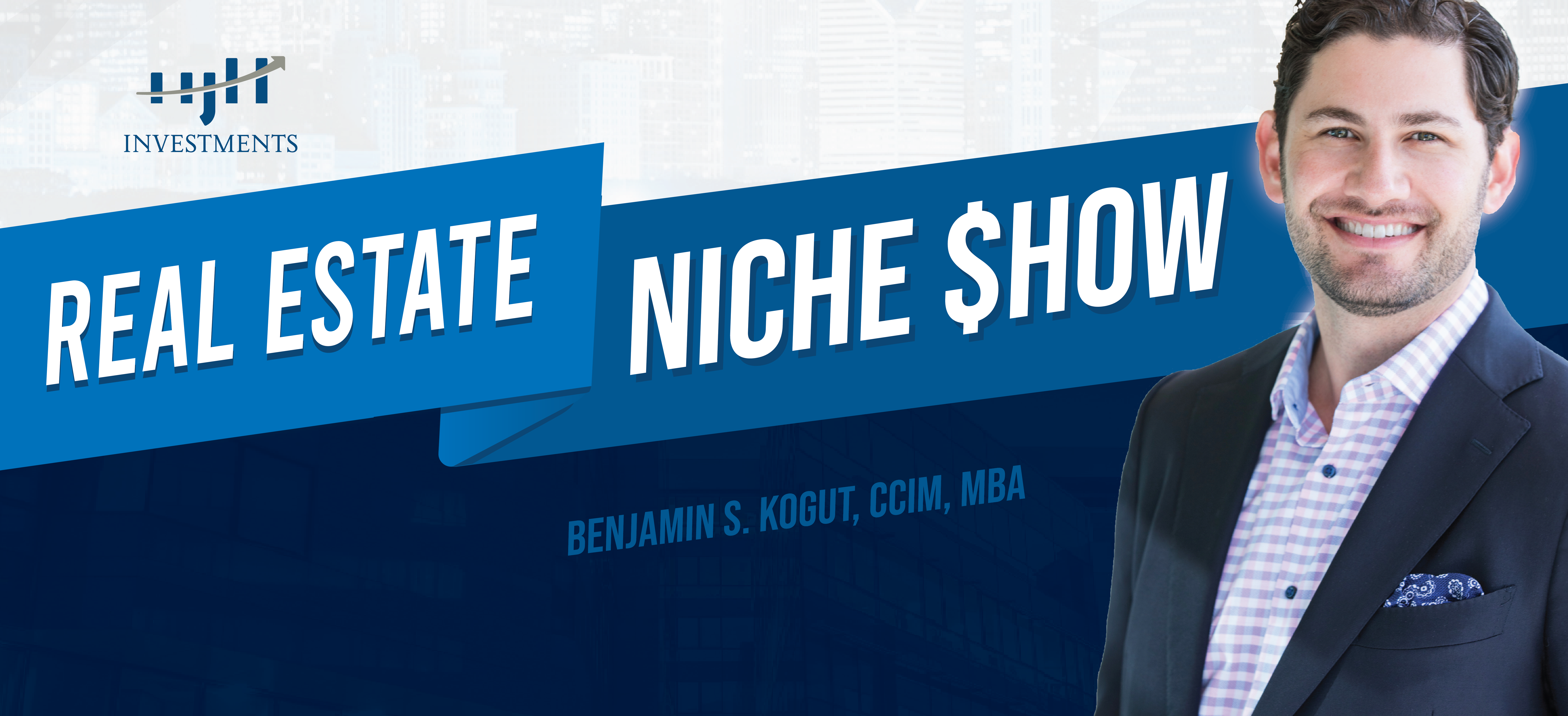 For two years Ben Kogut has been making the podcast rounds, taking to the Mic to share the HJH Investments story and his own personal journey.
Now, he's taking a break from the hot seat to bring us his own podcast, The Real Estate Niche Show, where Ben will dive into the personal and professional lives of experts in the real estate industry, each of whom specializes in different niches of real estate.
Below are links to the first four episodes with inaugural guests Mark Lechner, Jason Mittman, and AdaPia d'Errico.
Episode 1: Welcome to the Real Estate Niche Show
Get acquainted with the Real Estate Niche Show and your host, Ben Kogut, Director of Investor Relations for HJH Investments.
Episode 2: 20,000 Units and Growing with Mark Lechner

Mark is the President and Co-founder of LDG evolvement, one of the country's largest and affordable housing development.

Listen to the episode →


Episode 3: Live an Epic Life with Jason Mittman
Jason Mittman is the President and CEO of Only Epic Holdings. Jason has been Ben's mentor for 20 years and has been in the commercial real estate industry for almost 30 years, covering real estate brokerage, development, investments, etc.
Listen to the episode →


Episode 4: Own Your Intuition and Be Abundmand with AdaPia d'Errico

AdaPia d'Erricoo is an investor, entrepreneur, and advisor who embodies vulnerability, resilience, and enlightened leadership. She's also the Principal and VP of Strategy at Alpha Investing, a real estate private capital network that connects investors to highly vetted commercial real estate opportunities.
For questions, guest, or show topic recommendations, feel free to reach out to Ben directly.
You can find Ben on:
LinkedIn: linkedin.com/in/benkogut/
Instagram: @benkogut or @realestatenicheshow
Website: hjhinvestments.com
Facebook: facebook.com/realestatenicheshow