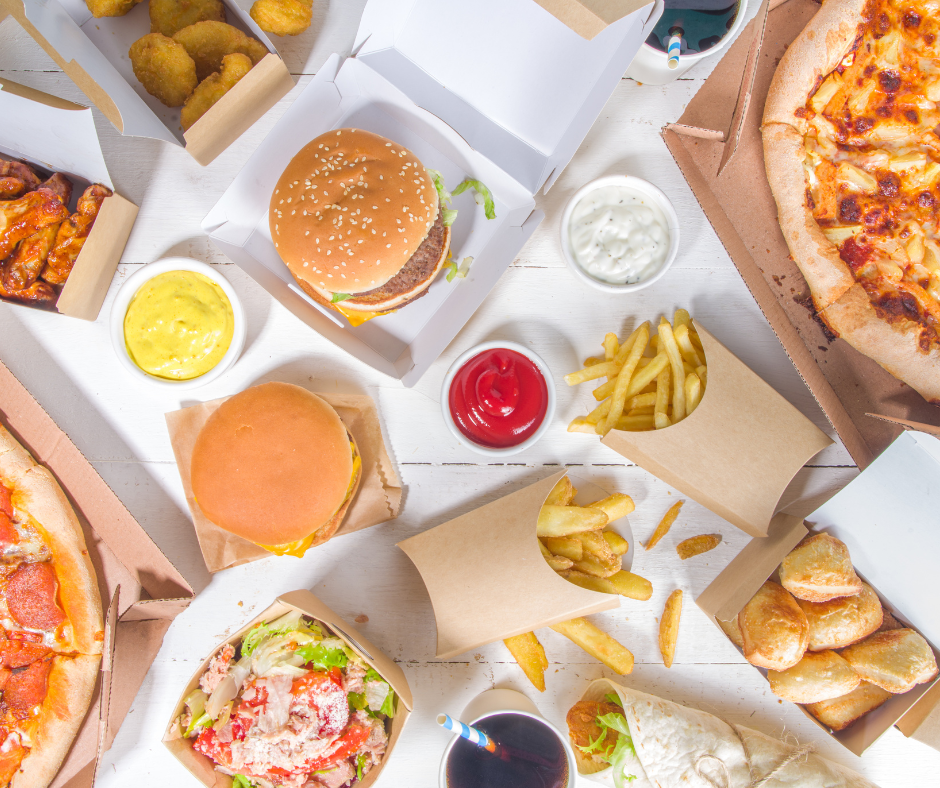 On the Menu: QSR Real Estate Investments
No Matter What Happens…People Have to Eat.
In the world today, we're busier than ever. Working the majority of the day, then rushing out the door to make it to extracurricular activities, hobbies, workouts, and time spent with loved ones. In a culture where we want to see and do it all, corners must be cut. And what corner is cut most often? It's cooking.
Takeout and Delivery are Essential
According to QSR Magazine, "53% percent of adults say purchasing takeout or delivery food is essential to the way they live". No matter the state of the world, people will continue to have more on their plates than they can handle, and people have to eat. Now more than ever, we rely on quick and easy ways to fuel our bodies so that we can take on the next task, whether it be getting through an afternoon of work or the never-ending lists of things to accomplish before our heads can hit the pillow. Throughout the pandemic, takeout and delivery numbers soared, and that trend is here to stay.
In the article 25 Consumer Trends Restaurants Will See In 2022, it was stated in a drive-through study that "the No. 1 reason for a drive-through visit was convenience, at 75%". After experiencing the pandemic last year, we should also consider that hand-in-hand with being more convenient, quick-service restaurants have mastered the art of evolving through extenuating circumstances.
Those Who Adapt Win
Rick Bisio writes in QSR Magazine that it's important to look to businesses that "not only survived the worldwide health and economic crisis but are being propelled next level and thriving as a result" when searching for investment opportunities. Bisio finishes by stating that "all signs point toward quick-service restaurants."
After observing the perseverance of the industry throughout the past few years, it's clear that quick-service restaurants continue to prove their adaptability and are moving with endurance as they push toward future growth.
If we've learned anything from the restaurant industry during the pandemic, it's that quick-service restaurants are resilient.
According to the Family Wealth Report, restaurants will continue to show great resilience, even during a weakened economy. In the article Quick Service Restaurants Belong on the Investment Menu, Dan Fletcher states that "certain categories within the restaurant industry, most notably quick-service restaurants, offer affordable menus that often lead to stable consumer demand, even under weak economic conditions."
Quick-service restaurants are more affordable and convenient during a volatile economy, making them an appealing investment opportunity. Fletcher continues by saying that "When the economy is going great, QSRs just chug along and do fine. When the economy goes south, you have QSRs that actually accelerate and see a spike in sales. Why's that?... It's about survival."
QSR is a $331.4 Billion Industry in the U.S.,
Global Market Projected to Surpass $900 Billion in 2027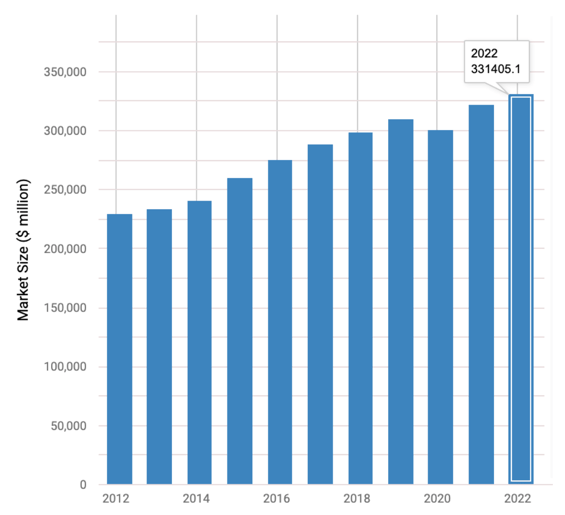 Industry Stats:
• The current US fast-food restaurant market size is $331.4 billion.

• The dining industry sees more than $86 billion in monthly sales with dining habits returning to pre-pandemic patterns.

• The market size of the fast-food restaurant industry is expected to increase by 2.9% in 2022.

• The global QSR market size was valued at $647.7 billion in 2019 and is estimated to reach $931.7 billion by 2027.
---
Interested in diversifying your investment portfolio by exploring quick-service restaurant opportunities? Contact us to start a conversation about properties in our portfolio that may be right for you.